We import our articles from a whole variety of countries, for example: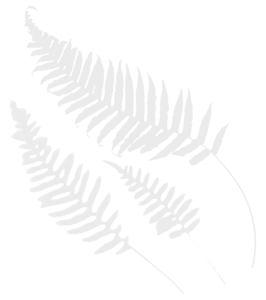 Tomato products from Italy, Portugal, Spain
Olives from Spain
Canned fruits from Italy and Greece
Peppers from Turkey
Pineapple and sweetcorn from Thailand
Asparagus from China
Tuna fish from the Philippines
and much more

They are shipped
by 20 foot containers (e.g. from Asia) or HGV (e.g. from Italy, Greece or Spain). To cope with and coordinate the large number of imports we work together with totally reliable transport partners. Our articles from overseas are shipped using reputable shipping companies. Flexibility, accurateness and speed are the minimum requirements we expect our transporters to meet. For example, there are generally approx. 8 weeks between your request for a container of pineapples from overseas (e.g. Thailand) and its arrival at yours. If you request a container from the Mediterranean region (e.g. Italy) it is delivered free within approx. 4 weeks of your order being received. Transport to your premises can be completed within three weeks with third-party deliveries by HGV.
The Port of Hamburg
is the most important port of entry for us. The goods are unloaded at the different terminals. The most modern is the CTA (Container Terminal Altenwerder). The entire unloading process is computer-operated here. This reduces the unloading times and contributes to the customs clearance of goods being organised as rationally as possible. After customs clearance, the containers are either put on HGVs for onward transportation or shipped on by rail to their final destination.
We have listed the maximum loading capacities per container or HGV in boxes and tonnes for the most common can sizes:
HGV:
6/4250 ml Ds. / Krt.
–
800 – 840 Krt.,
24,0 – 25,2 to / LKW
6/3100 ml Ds. / Krt.
–
1200 Krt.,
25,2 to / LKW
6/2650 ml Ds. / Krt.
–
1350 – 1485 Krt.,
24,3 – 26,8 to / LKW
12/850 ml Ds. / Krt.
–
2016 – 2160 Krt.,
24,2 – 26,0 to / LKW
20 foot container:
6/4250 ml Ds. / Krt.
–
750 Krt.,
22,0 to / FCL
6/3100 ml Ds. / Krt.
–
1000 Krt.,
21,0 to / FCL
6/2650 ml Ds. / Krt.
–
1200 Krt.,
21,6 to / FCL
6/60,5 oz Ds. / Krt.
–
1600 Krt.,
19,2 to / FCL
12/850 ml Ds. / Krt.
–
1800 Krt.,
21,6 to / FCL